White Label Web Design Partner
Secured Project Management
iAdroit as your White Label Partner for Web Design, Web Development and SEO services
As a White Label Outsourcing Partner, iAdroit offers you a partnership with a company as diverse and dynamic as your business demands. Working from your own set up, building a team of designers, programmers and software developers is challenging and costly. iAdroit's services are designed keeping your business needs in mind. This blends perfectly with the quality of service offered, as well as the advanced technologies used. Web and Internet technology has diversified so much that it is not possible for a start-up or a mid-size agency in the US, UK or any other developed nation to hire dedicated resources for each specific skill. iAdroit has built a strong team of experienced professionals who are experts in their respective fields, so you can utilize them to get your projects done.
Working with iAdroit is simple. Just get in touch with the team or request a call back in relation to White Label web design and white label web development. Digital Agencies may also partner with iAdroit to outsource search engine marketing or SEO services as a White Label project. An Account Manager will contact you within 24 hours to discuss your business needs. Based on your work volume and the frequency of the services you require, you may hire expert professionals on hourly basis or hire dedicated resources for multiple projects. Alternatively, we could discuss single projects and you could use our services on one assignment and test our service quality, before building your virtual team.
Account Management and Operations is the foundation of a credible outsourcing company. From discussing quotes to on-boarding new accounts, discussing project requirement to project delivery – all of it is handled by experienced Account Managers, who you can connect with via telephone, email, messaging services and conference calls. Your Account Manager will help you take the right decision based on your requirement. There are weekly and monthly calls scheduled to discuss goals, progress and results. Additionally once you are part of iAdroit's White Label Partnership program, your Account Manager will report to you the regular progress of your work. You may discuss any additional requirement that may arise from time to time, and your Account Manager will be responsible for arranging the additional resources you may require to pitch to your prospective client or prepare a custom proposal for a new account. This allows you to get your work done seamlessly, at economical rates, and ensure uninterrupted service to meet deadlines without incurring a penny on overheads.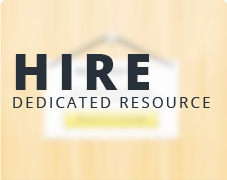 Based on your requirement, we can help you hire the right resource with appropriate blend of knowledge, skill and experience. The resource you hire will work dedicatedly for you. We will bill you monthly irrespective of the number of projects you invest him in. This is best fitted for ongoing work of a similar kind. Best suited for On-going work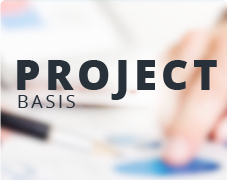 If you are stuck on a project, talk to us. We do accept single projects now and then, and post an audit, we can give you a quote of time and cost involved to complete the assignment. You will invest a fixed cost for the project. We will pool-in resources on every skill-set required to deliver the project in its entirety. One of the Most Popular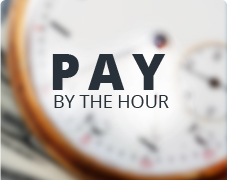 For recurring but irregular work flow, we can still help. Get your work done without paying a monthly fixed cost. Send us your modifications as and when they arise, and we will get them done by our designers and developers over the next day. We send you a bill and you pay by the hour. Isn't that simple? For irregular and low workflow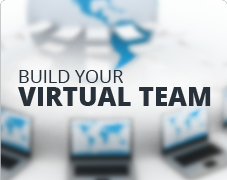 If you are an agency who has regular projects in the pipeline without adequate resources, the most cost effective solution would be to build your own virtual team. In most cases, a team of 3 to 4 unique resources and an Account Manager will suffice all your needs. Choose your team, and get going! Best suited for Web Agencies
Contact iAdroit today to find out how you can partner with us to outsource web design, web development and internet marketing services of your company. Develop your offshore web design and development team with iAdroit, diversify your business and expand your brand.
Services under iAdroit's White Label Partnership Program:
White Label services for Web Design Companies
Web Design Companies or Digital Agencies may choose to sign a contract and acquire dedicated resources, or simply pay for resources based on independent projects.
iAdroit's flexible White Label business model is very well suited for clients who want to deliver services to clients without worrying about resources and project delivery. With the right service partner, a start up company finds it very convenient to diversify and expand their business without incurring additional overheads of maintaining an ever- growing in-house team. So it promises business expansion, at the same time, gaining complete ownership of the services delivered. The companies are free to resell the services to end clients under their own brand. The source codes and all components pertaining to the projects are handed over once the job is complete.
Clients across the Globe avail our services and we are humbled by their kind testimonials. It is testimony to the fact that our services are best suited for small to mid level agencies. We work with organizations who are fairly demanding and despite delivering under stringent deadlines, we never disappoint. This has earned us the trust of numerous clients who rely on and recommend us.
The key advantages of our White Label Web Design Development Services are:
Build your own virtual team from a wide range of skilled resources
Best in class quality in keeping with International standards
State-of-the-art software applications
Most up-to-date technologies
Dedicated Account Manager for seamless Operations
Real time project Management
Regular meetings with updates and Progress Reports
Complete ownership of source codes and associated files
Guaranteed adherence to project guidelines and deadline
A wide range of service packages to choose from
Completely White Label Partnership Program
Brand Retention and Expansion without inflating costs
Transparent communication through iAdroit Project Board