WordPress CMS Development
Among the most preferred and user friendly CMSs available today, WordPress is widely used as a CMS framework to build a variety of websites serving different sets of audience like blogs, informative websites, community sites, corporate websites and even ecommerce websites using WordPress.
iAdroit is a WordPress development company that has been working extensively on this open source framework since the past five years on a variety of projects, so much so that, with WordPress we can build literally anything. We openly inform our clients that if it is technically possible, we will achieve it.
So why should you build your website on WordPress?
WordPress offers multiple reasons to choose its framework for website development. Here are a few.
Most User Friendly Open Source CMS to install and maintain
Easy to manage Backend for non technical web masters
Allows convenient updation of content and individual page structure
Secure framework frequently updated to keep away from bugs and hackers
Stable, versatile and dynamic CMS structure
A wide range of widgets and plug-ins to add additional functions and features to your website
Cost of Standard WordPress development is low
The web offers thousands of free and paid Responsive WordPress templates to choose from
You can find plenty of help with WordPress theme customization
iAdroit offers experienced and expert custom WordPress designers to build you unique and fresh designs for your website
Active WordPress communities and an extensive documentation on the web ready to answer any WordPress design and development query
With so much going for it, WordPress website development sure is a top choice for most developers as well as business owners looking forward to building their websites. And yet, one size does not fit all. If you are unsure as to which framework would be most suitable to your business needs, contact us for a free consultation and we will be happy to guide you.
How can we help?
We offer assistance in the following ways:
WordPress installation and set up
Custom WordPress theme design
Custom WordPress web development
Custom WordPress plug-in development
WordPress ecommerce development
WordPress blog design and development
WordPress web services for mobile applications
WordPress maintenance and support services
Despite being one of the most user friendly CMS frameworks on the web, yet there are large and complex websites built on WordPress CMS with a very high degree of customization. These websites perform complex functions and offer a wide range of features with layers of modification applied to the theme and plug-ins. These modifications make it critical for a professional team to manage and maintain the website at all times to ensure the website performs without any threat or interruption while upgrading its software during routine updates. At iAdroit, we offer WordPress support services to large websites so that they remain secure, perform to its optimum level and we can perform upgrades with proper back up of the database.
So if you are on the verge of building a new site, or intend to redesign their existing websites, our WordPress designers can help you redesign and create a fresh contemporary design for your website. Contact us today for a free consultation.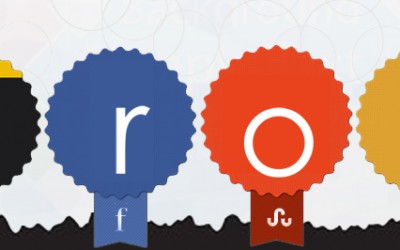 Carpenters, dentists, plumbers and masons, not to forget cleaning service providers including laundry service providers - all need a website. In... read more