Web presence or online presence is the word of the modern day business. Every enterprise looks forward to get noticed on the web navigation circuit. iAdroit provides you cutting edge solutions in web development that are essentially compatible, scalable, easily accessible, user-friendly, navigable, and help you get noticed in the wide world of web. The custom web development services not only help you own a website you would be proud of, but also guarantee a major upsurge in sales and ROI.
iAdroit builds aesthetic, functional and user-friendly websites that facilitate companies to comfortably address complex and significant business features. As a professional web development firm, the company has well qualified resources and a committed team of technical experts and web developers who ensure you get the best web development service in the form of super customized websites, custom eCommerce website development, tailor made CRMs, CMS web development, interactive Web 2.0 websites, web portal development, appealing yet effective design portfolio sites, and a range of unique personal and corporate websites.
As a web development outsourcing company iAdroit services clients from different business domains with a varied requirement set. Working for the best web development companies globally, iAdroit manages and services end clients from different locations and with specific business interests. As a web development company looking for an outsourcing partner in India, you could not have asked for a better solution to get a wide range of client requirements met all under one roof by an experienced team of web designers and developers. iAdroit, a leading web development company in India uses the state-of-art web technologies to deliver a complete set of custom web application development and customized web solutions in web development. We help you effectively and successfully handle the ever-increasing client demands as well as market challenges. Our Internet solutions are extremely reliable, scalable and at the same time greatly customized for your customer's unique needs.
Working with iAdroit is an experience. Our expertise is the core of our excellence. What sets us apart? We use the latest technologies so you are never overtaken by your competition.
iAdroit Web Development Services keep the following factors in mind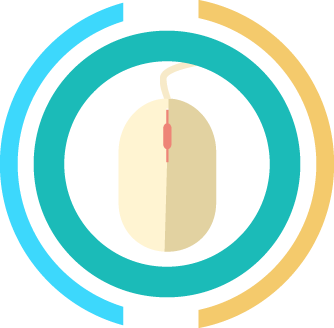 Fresh and professional look
We design and develop websites keeping the following factors in mind
---
Fresh and professional look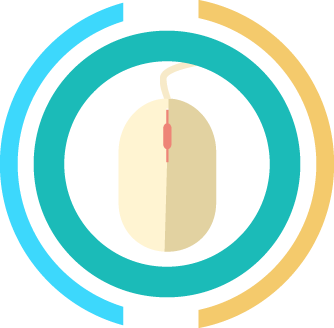 Our CMS Website Development (Content Management System) are a class apart. We excel in developing and customizing the regular CMS frameworks to build you websites that you can't stop raving about. From custom CMS theme development to custom CMS plug-in development, like WordPress plug-in development, Joomla module development, Magento plug-in customization – we work like a dream!
It is important to present a modern eCommerce website or store as something more than a mere showroom. iAdroit's eCommerce web solutions appeal to users, engage visitors and make them comfortable sharing personal details. As a premium eCommerce development company, the added features like online order tracking, shopping cart, secured socket layer programming as well as integration of state-of-art technologies that make the eCommerce website appear authentic and credible.
At iAdroit one of our core specialties is custom PHP development. We build websites, applications and build frameworks with custom PHP. Whatever the scope of the project, if it is technically possible, at iAdroit we will build it for you. We have built some of the most complex websites, custom plug-ins and widget modifications till date.
With a staggering growth in our dependence on mobile devices, it is natural for clients to want to build mobile friendly Responsive websites for improved SEO. iAdroit offers Responsive Web Design services with specific attention to detail. They offer Responsive SEO web design, convert old websites to new Responsive designs as well as build mobile versions of websites as per the business need.
At iAdroit we have built myriad web applications for our clients that are secure, user friendly and tested for usability, accessibility and compatibility. We maintain a structure process involving requirement analysis, architectural scope, documentation, quality control and testing. The technologies we use include PHP, Ajax, CSS, Java, JavaScript, HTML5, Drupal, Django etc.
While developing websites on various open source frameworks like WordPress, Magento, Joomla, Drupal etc., we have often felt the need to customize several plug-ins and widgets offering a set functionality. We have also had clients request us a specific upgrade or additional feature to a common plug-in to get the desired impact. We particularly specialize in WordPress plug-in development.
Corporate Website
Corporate websites demand a little more than average. They focus on Branding, accurate customer focus, addressing audience's needs and adherence to industry standards. We at iAdroit study the business needs well enough before we sketch the first layouts or contemplate about the custom features. This involves gathering some detailed information from our client understanding need and purpose. Thus when we deliver, they see why they spent that time with us explaining those details.
Portfolio Site
The portfolio website serves as an updated and comprehensive resume. And an effective resume has the power to generate business. We at iAdroit build stunning and functional Portfolio sites that project the best of the clients' expertise and skill set, and are able to project their strengths to the respective target audience. The most effective Portfolio sites are interactive and engaging, additionally we make them stylish.
Web Directory
Web Directories are complex; they demand various features and functions for users to conveniently find what they are looking for. Developing a web director needs expertise, prior experience and time. At iAdroit we have built and support popular web directories that have a considerable traffic in the US and UK, be it business directory, travel directory etc.
Blog
A blog has evolved dramatically from what we have commonly known as a simple article posting site. From innovative features, interactive layouts and engaging plug-ins, a Blog has a few hundred layouts available today to make it more interesting. iAdroit designs Blogs that stand out
iAdroit excels in all forms of open source web development. Among other platforms, we work extensively on PHP website development and PHP custom programming. iAdroit web developers are highly qualified and come with years of experience and expertise in the field. Over the years, they have designed and developed some of the most critical functionalities and have earned appreciation from business partners.
Whatever you are looking to create – whether it is a simple functional website or a complex project with custom programming, iAdroit has a set of expert PHP web developers who can help. iAdroit's programming is SEO friendly and free of loopholes for hackers to intrude your site. The professional PHP developers are equipped with the latest technology and access to the most advanced accessories to completely manage and support any kind of scalable project and custom programming assignment.
With some of the most highly qualified and expert PHP developers in India, iAdroit makes use of open source frameworks like AJAX, XML, jQuery and Prototype to build functional and user-friendly websites and web applications. Some of the projects completed using PHP are Directories, social networking sites, web portals, core PHP programming for critical web applications, eCommerce sites, online stores, open source customization etc.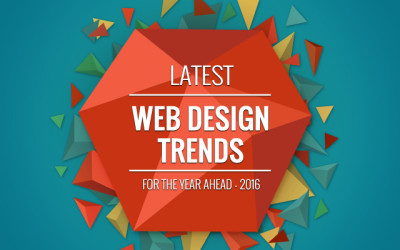 Most popular webdesign styles and trends for 2016 Latest trends in web development smoothly and effortlessly push the boundaries of imagination... read more