As the administrator and owner of your business, it is critical that you don't have to rely too much on external support to complete tasks at your own time and convenience. When it comes to your website, the dependency on your technical staff often makes it time consuming and expensive to make simple changes like updating the content of your website. Additionally, the dependency on a skilled resources may often prevent you to make the amendments and updates to your website as frequently as you would like.
Content Management System or CMS website allows the administrator to make changes to the website content as frequently as he would like. Content upgradation in CMS websites include upgrading textual content, adding or removing media files (like images and videos), or adding/removing/replacing pages to the website. These modifications on a CMS website become easy and convenient for a non-technical website administrator, without the need for skilled technical assistance. The modern open source CMSs available on the web make it increasingly convenient for business owners to have more control over their online presence and content.
Benefits of CMS website development:
Convenient content management
Easy software upgrades (Caution: Seek a professional for upgrading custom CMS web development)
Hundreds of open source plug ins available for a wide range of common features
Professional CMS developers available for custom CMS development
A wide range of CMS web templates to choose
The option of creating a custom and unique CMS web design for your website
Choose the appropriate CMS platform to build a simple website or complex multi-functional websites.
Use of latest version of the software
Optimized for SEO and fast page speed
A stable and reliable CMS framework to build your website on
As a top CMS development company, Bantech Solutions helps you build your own sophisticated CMS website with the help of our expert CMS developers and web designers. You may have any CMS framework in mind to develop your website on. If not, we will help you select the right platform that will suit your need based on the objectives and web functions your website will be expected to perform. With years of experience in Open Source Content Management System, no matter what your requirement is, we will build you an advanced and custom CMS website exactly matching your need and preference.
Bantech Solutions is a CMS development company in India that works on a wide range of bespoke CMS web development like
Opt for CMS Web Development for Improved SEO
For a website that is stable, dynamic and content rich, a CMS is a great option for business owners as it allows a high level of customization while at the same time offering a framework to build a website on. It is not only a simpler choice, but also cost-effective than building a website from scratch. And with a host of standard plug-ins, modules and interactive add-on features that can be quickly installed on a CMS website design, it makes sense for small to medium sized businesses to build their websites on and manage their businesses online. No matter the industry you are in, or the size of your business, you will find a suitable CMS for website development that is ideal for your business.
For any questions regarding our CMS development services, or to discuss a project with us, contact us today.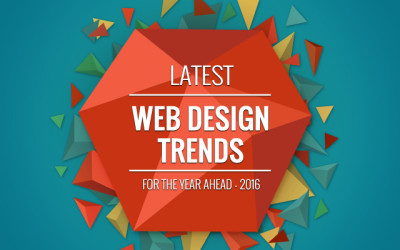 Most popular webdesign styles and trends for 2016 Latest trends in web development smoothly and effortlessly push the boundaries of imagination... read more