In a recent interview a potential scientific writing candidate was asked why he chose to write. He replied that he enjoyed it… and the money was also good. The response is resonant of a lot of them out there, who are passionate about what they do, and so, are good at it. If there is no interest in the subject then one cannot succeed in any job. Especially for any creative job, if you are not inclined towards that form of expression, then it is highly unlikely that you will succeed, nor will it produce the desired result. And if you have a knack for it, then you are bound to shine. Especially so in the case of professional or corporate writing. However, with professional article and blog writing, a little bit of strategy helps because these are data based information and have a purpose of directing the audiences to a certain direction. More often than not, there is an underlying intent of endorsing your selling authority towards the content.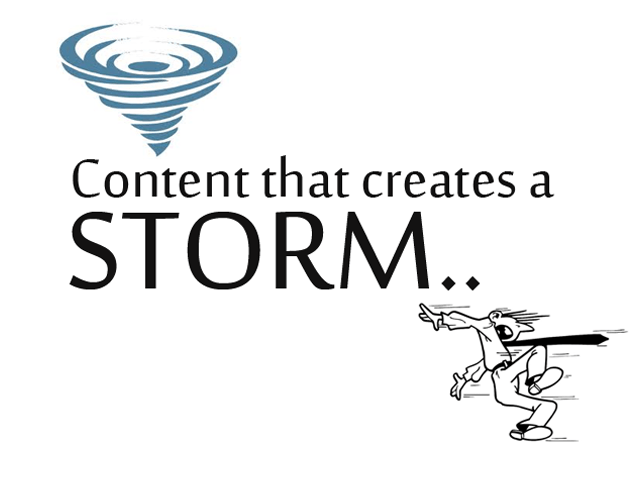 In this regard, blog sites score above article sites, since Blogs promote more of firsthand account of real life events and actual contents. These have more relevance then others, which have lees of personal contribution from the writer. This makes the reading a blog more interesting and popular among a lot of readers.
A common question for most wannabe content writers and corporate writing professionals is that 'how can I write popular articles?' Or 'how can my article draw maximum readers?'
There is no one answer to this question. Instead, there are quite a few important aspects to pay attention to. For one, choose your words carefully. This search for the appropriate usage of words in your article begins right from the title of your passage. A catchy title immediately draws attention to the text, and compels the readers to at least begin reading the first few lines. If your article has enough meat, then reader will leave the page only after he has read the comments made by previous readers at the bottom of the page, which follow your article. To retain the readers' interest, the writing should be crisp, interesting and informative. You automatically have an edge over others if you are writing about a topic that is commonly searched for on the web. A further dash of humor and wit adds spice to your content.
A descriptive article catches the readers' fancy, a lot of time, simply on the virtue of the writing style. Writers across the globe depend on a compelling writing style that reflects their own personality through their writing. A good writer uses language that is capable of keeping the interest of the readers intact, and the reader cannot leave the article midway. It will also make you article and blog more visible and popular. In the description remember to use words that are common to your field of subject or the topic. This would help top search engines to pick your article when a search is on for a similar topic by a user. Needless to mention, when writing –anywhere, for whatever purpose – be careful to avoid grammatical errors, or it highly affects the quality of your writing and projects the writer as insufficiently qualified despite his/he expertise in the respective field. Besides, correct grammar makes your article correctly understood.
Another key to a successful content is by drawing references from relevant articles written by established experts in the particular field. Referring to an already popular blog or article published on the same topic helps you to be part of the already popular group of enthusiasts who are keen to read about the subject. This helps your article to be seen among other expert opinions presented by other writers. After the initial kick, if your article has the capability to add value to the subject, then it will be a cake walk to you to see your article topping the charts in terms of popularity and relevance on top search engines.
To further the search engine visibility of your writing, you can submit your article URL to top search engines like Google, Yahoo, and MSN etc. In fact, one can pay to have his website URL highlighted when a search engine is churning for a particular keyword. Some budding writers go to the extent of submitting press releases of their articles to give themselves more visibility and reach out to a wider audience. In fact, you may well arrange an interview by a newspapers, or television channel, or even be written about in an established magazine to promote yourself as a new writer introducing your work. This step, should you opt for it, should be taken as seriously as you would when you would sell your property or look for a partner!
Above all, try to be honest about the matter. This is a sure shot trick that will never let you down and help you get closer to your audience. Your honest opinion will count lot more than a cold description of features, for which they don't need you. What you write is who you are, and that is what you have to offer your readers. Enjoy writing!