To generate higher revenue
To reduce operational cost
To reduce investment in infrastructure
To avoid cost of training and development
To gain better quality and expert service at a lower cost
To scale up business without investment
To eliminate recurring costs during recessional period
A win-win situation for both due to varying economies
To improve operational performance
To work with domain experts
To avoid hiring resources for individual expertise
To be able to service a wide variety of assignments
To receive expert consultancy, resources and support to acquire new clients
To get non-core functions serviced by a different company and focus on core business
To gain flexibility of time, resources and domain expertise
To gain the advantage of sudden scalability
To share domain knowledge and state-of-the-art technology
At iAdroit we recommend our prospective partners to review certain critical factors that drive them to opt for outsourcing in India. While cost and better operations mostly drive this decision, many clients who are new to outsourcing take this decision in haste and end up partnering with a wrong vendor.
It is imperative that you know what is involved so that you make an informed decision to enter into a long lasting and productive professional relationship that is rewarding for both parties. Often when we onboard a new client who plans to outsource his work to us, comes with a poor outsourcing experience, having worked unsuccessfully with another outsourcing company, or he is exploring outsourcing options in India for the first time. For both the scenarios, a proper understanding of the outsourcing company is critical to the success of this partnership. Start with gaining a better visibility of the company's profile and look for more information before you tie up.
What should a Digital Agency look for when Outsourcing:
iAdroit is a registered IT service provider for over five years. We undertake a range of web services for off shore clients that are developed, processed and delivered by our internal team. We are operationally ready to add more partnerships, and have the internal infrastructure to scale up. Our portfolio section will give you an idea of just the kind of work we have done over the past few years. Again, these are just some work that we were able to showcase in our portfolio. Majority of our work remain confidential due to our non-disclosure agreement. Despite such a confidentiality clause, some of our partners in the US and UK, who we have been working with for years, have readily offered to send us video testimonials and reviews of their experience working with us.
The CEO of the company is Sourjya Banerjee, an MCA and an ITIL and Microsoft certified professional. He comes with a rich experience of venturing into Entrepreneurship and co founding a Business Process Outsourcing Unit in 2005, branching out to different service areas, before starting his own company Bantech Solutions. He founded iAdroit in 2009.
---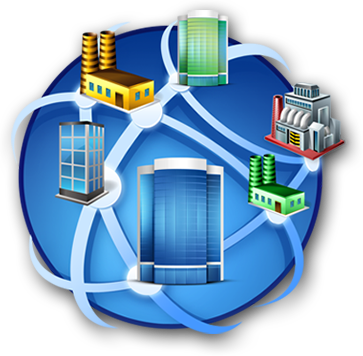 Having worked with numerous clients and forming several successful client-vendor partnerships, iAdroit today has a sound understanding of the outsourcing process. We have constantly improved our service levels with a more matured handling of several accounts under each partnership. Right from project initiation to completion, our project leads and account managers regularly review and evaluate the whole process at every stage. This strengthens the process and maximizes our ROI in terms of employee engagement and effort on each project, investment of time, resources and tools, and most importantly we are able to offer smooth operations.
iAdroit's office is a sprawling floor spread over more than 2000 sq ft area with plush interiors. With a dedicated network and high speed internet service, we have our own development and staging server and use a secured ftp. We protect our systems with a high level of anti spam and anti virus protection, and limit the use of the internet to official uses to prevent accessing unnecessary and irrelevant data that could be a potential transmitter of viruses and Trojans.
Communication with iAdroit is the last thing you will have to worry about. We are prompt, precise and always available when you need to connect with us. Besides, any correspondence or data sharing on our ongoing work is exchanged through our secure Project Management Board with restricted access to internal and external customers. We encourage a transparent work environment and instill a very high standard of code of conduct for employees. This is backed by our legally binding confidentiality and information security clauses mandatory for all employees during their orientation.
We are absolutely flexible in our terms and conditions of partnership to offer you an environment conducive to successful long term partnership and business growth. Be it our payment terms, our Partnership agreement or Resource engagement, we are flexible and ready to accommodate.
One of our key strengths is our contingency plan. This is a key metric for organizations looking to tie up with a professional company instead of hiring a freelancers or working with a non verified resource. We not only ensure smooth business process and prompt service delivery, we also have a backup plan for exigencies or staff shortage or a sudden rush of deliverables during a time period.
End of the day, we want your experience with iAdroit to be rewarding. Therefore, we recommend (as the ideal way to start the venture) to begin with a pilot project. This will allow you to understand and set your expectations from the team, and evaluate our skill set, operational capability, service quality, communication process and scalability. You may not be sure you have chosen the right outsourcing partner for your business unless you see for yourself if this can successfully work for you. The successful completion of the pilot project sets the path for future success and together we can plan your business expansion.
Contact us if you have any questions or would like to discuss a project with us.