The Scripts Directory
The Scripts Directory is a professional Directory of Open Source scripts and software. The website lists countless scripts being submitted on a daily basis by software companies across the globe. There are both free as well as commercial scripts available in TheScriptsDirectory. TheScriptsDirectory is referenced by software developers and programmers from around the world.
Challenges when we started off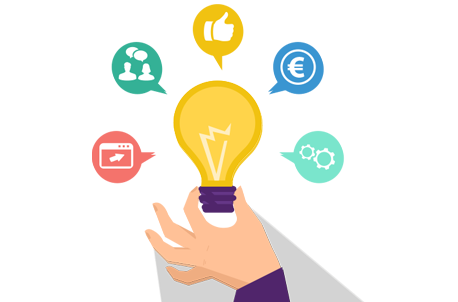 The design of the website was plain. On a first glance, it was unattractive, uninviting and repulsive.
It had a list of few scripts that were submitted occasionally.
The directory was not organized.
It was not optimized for search engines.
Site navigation was poor and did not offer benefit of ease to the user.
Solutions we offered
The first change we brought was in the design – to give it a fresh trendy look that would be simple yet refreshing. We wanted to ensure that users are not welcomed to a site that gave the feeling of a spammy list of scripts and links.
Additionally, a visitor should be made to feel that the website is maintained regularly and is up-to-date with the latest technology and updates. Therefore, we revisited the categories, remodeled content classification and gave a complete new look to the directory.
Once the design was set, we introduced a customized member log-in section, which allowed interested visitors to create a profile and communicate freely with fellow member within the site. This allowed a sort of a community to form within the members with mutual interest. One thing in common was their interest in open source scripts for commercial use or for further development.
In early 2013, we further introduced some design changes in keeping with the latest trends of the industry and competitor market.
An additional set of modifications was included, this time on the on-page structure of the webpage to optimize it for search engines.
TheScriptsDirectory.com started picking up on visitor footfall, and scripts submission. And the site has been indicating an upward rise since.
The visitors' reviews have increased indicating a more engaging visitor profile who finds the easy-to-navigate user interface beneficial.
The steady presence on social media constantly highlights the site's popularity with the masses, especially the developers' community who are the main visitors and users of the Directory.