James Kessinger Originals
James Kessinger is a celebrated artist, a painter handicapped by conventional vision impairment. With his unique vision of the world around him, he has produced some of the greatest work of abstract art. The website is aimed at showcasing some of his original works to his followers in the most artistic way to complement his aesthetic sense.
Challenges when we started off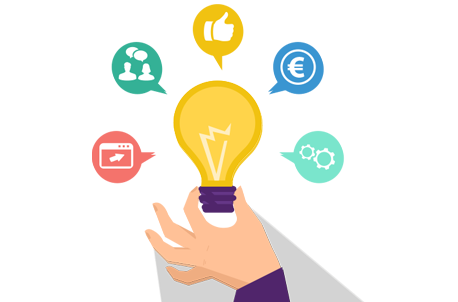 The biggest drawback of the website was that it was ordinary, far from what it was used to display. In short, the design was inappropriate.
Technically, the website was a static flash based site, with an ordinary image gallery.
James specifically wished for a gallery like experience for all his website visitors, with specific albums for his latest works, commission work and portfolio.
Apart from the overall website design, we needed to give special care to his paintings. He wanted his paintings to be showcased in a manner that his followers could appreciate.
It was an unresponsive desktop site.
It was not optimized for search engines.
Solutions we offered
Our focus was on visitor experience. We started by conceptualizing a new design for the website keeping an art exhibition in mind. We wanted to present his work in a way that his visitors would be able to experience a virtual of an exhibition of his work.
We added a CMS and used custom programming with WordPress to add plenty of custom features to make the website work the way we wanted it to. A lot of strong CSS has also been used to perform various finer functions. WordPress also meant that James could manage his website independently once it was up and running.
We scrapped every bit of flash, making the website fast and search engine friendly.
We still used a lot of High Definition images to create the unique visitor experience. However, we planned and programmed everything in a manner so that they do not hamper the website load time, nor the image quality of his gallery or the virtual exhibition.
We made the website mobile friendly, so it was future ready. Now, James' work could be viewed by his mobile visitors as well.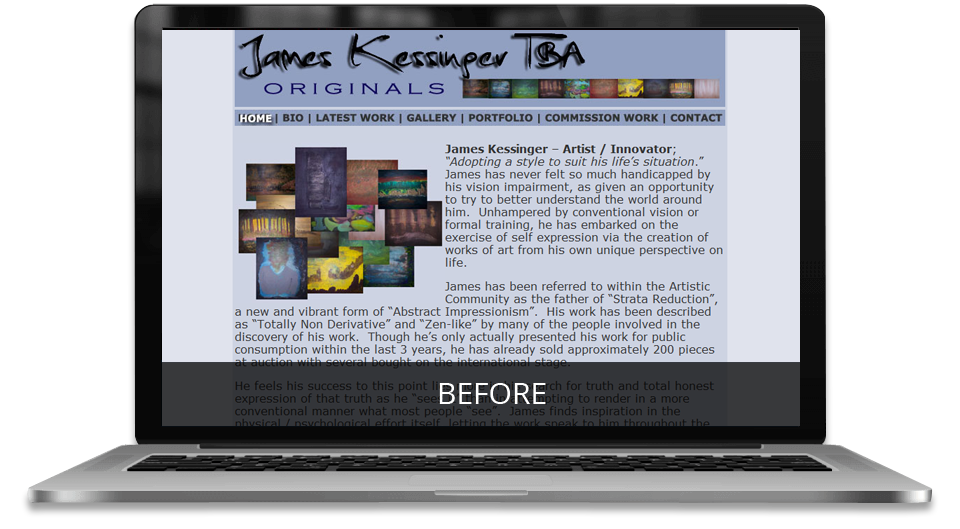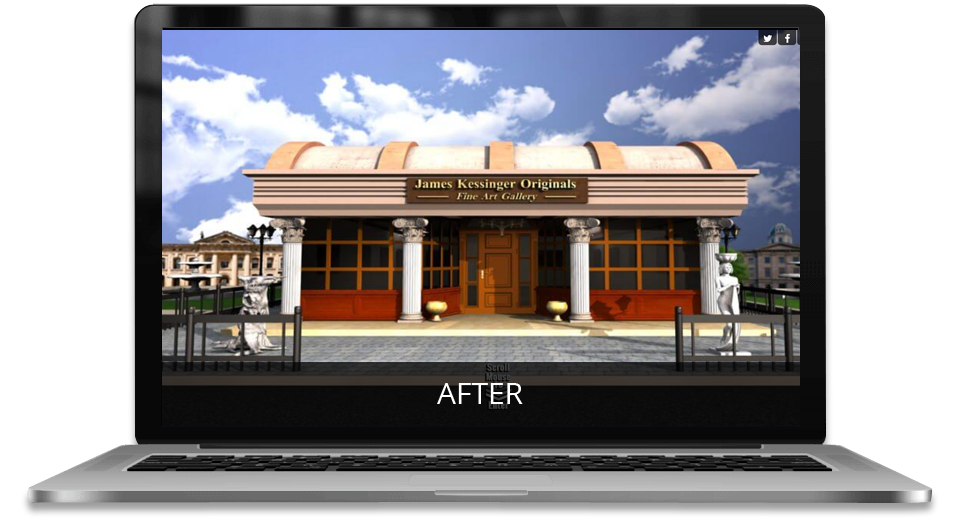 James and his team absolutely loved the new website. He was thrilled with the virtual exhibition and art tour on his website.
James and his admirers loved the attention to minute detail such as the back ground whisper in the portfolio section, the different classification of work and their exhibition in separate virtual rooms.
The website at its present state is organized, with intricate details and description of each of his individual piece of artwork.
The website is subtly linked with social media for exposure and promotion, as well as optimized for search engine.