Group Outing
Group Outing is a social community based travel marketplace connecting travelers and travel agents on an online auction platform. It is a huge travel portal in terms of its size, complexity, magnitude and user base. It is recognized as one of the most unique startups by the Govt. of India under it's flagship Startup India Scheme.
Challenges when we started off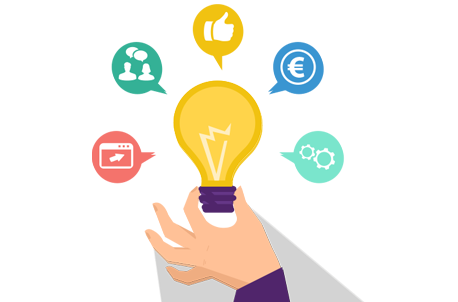 The original website was a basic one page site.
Although the client wanted to build a Facebook of travel, yet there was no documentation available about the features and functionalities of the desired site.
The client's concepts were vague and unclear most of the times so we had to put in extra efforts for comprehension and documentation.
No adequate IT infrastructure present to even stage a website on this magnitude during development.
Infinite scope - Since the project was huge in magnitude and scale and since the client did not have a clear vision on the scope of work, there was no end to adding features and functionality.
Solutions we offered
The first change we brought was in the design – to give it a fresh trendy look that would be simple yet refreshing. We wanted to ensure that users are welcomed to a site that gave the feeling of warmth and scale. It had to look like a big travel portal.
We built a hybrid system by clubbing all content based pages under WordPress while keeping all other functionality custom-coded.
Used numerous third party APIs like Google places, Google maps, Google Autocomplete, SendGrid, SMS Gatewways, etc.
The entire site is search engine friendly with special emphasis on rich data and schema.
Since there are thousands of dynamic pages corresponding to each travel destination, all meta content was generated dynamically.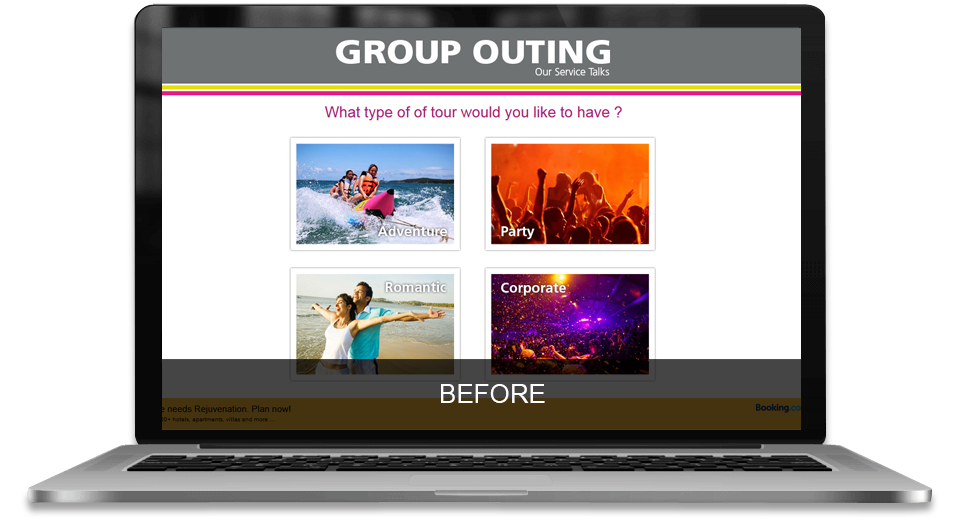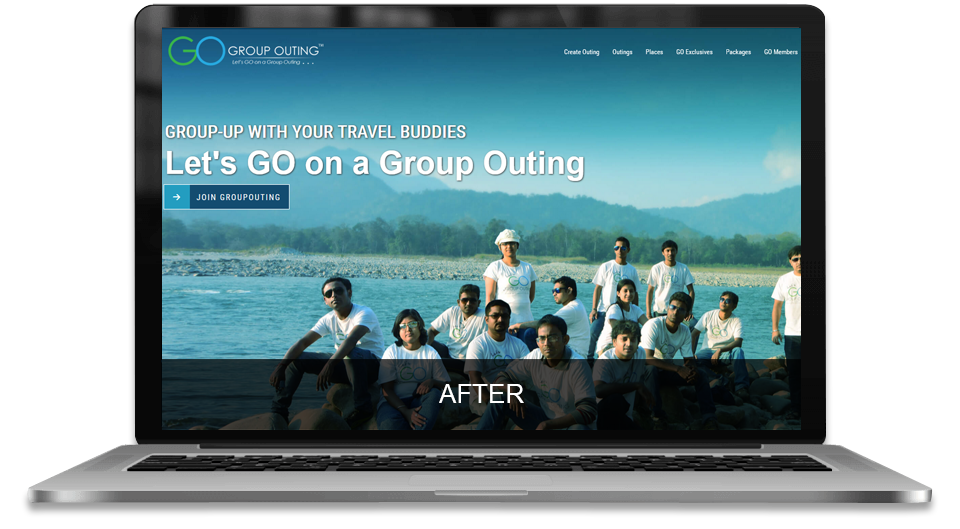 Groupouting.com started picking up on visitor footfall ever since its launch in 2016.
There has been outstanding traction and user engagement in the social community section of the website.
The steady presence on social media constantly highlights the site's popularity with the masses, especially the traveler's community who are the main visitors and users of the portal.