Closet World
Closet world offers custom walk in closets, closet organization systems and storage solutions. Design your own closet with closet world. The original website was built using a legacy framework which was getting more and more difficult to manage. We proposed to re-build the website using WordPress.
Challenges when we started off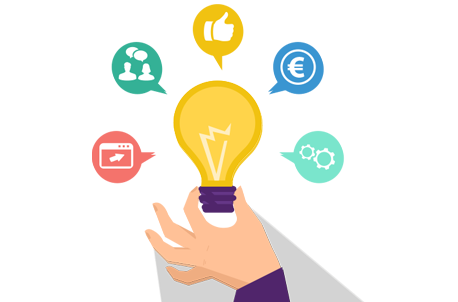 More than the fron-end, the back-end of the website was highly complex. It had a custom built system of collecting leads across United States and channeling them to corresponding dealers by feeding the leads to a CRM.
The old developer was no longer available. The entire back-end logic of lead management had to be studied and understood before delving into the project.
The database was normalized. Hence we had to take a dump of the old database and restructure it with proper normalization.
The old framework was not search-engine friendly.
The design & layout had a very poor call to action.
Solutions we offered
Like most projects, it started with giving a fresh new look to the website, conforming to all all best practices in terms of Call-To-Action placements, intuitiveness and UX.
The database was restructured from scratch by normalizing all tables.
The lead management system was re-built from scratch.
We provided an analytical dashboard to run reports / graphs and display sales performance across various parameters.
An additional set of modifications was included, this time on the on-page structure of the webpage to optimize it for search engines.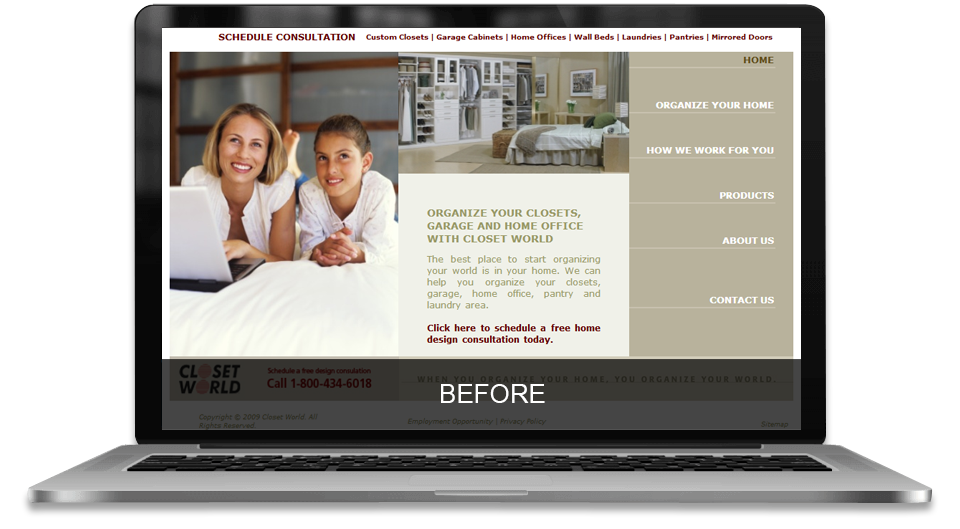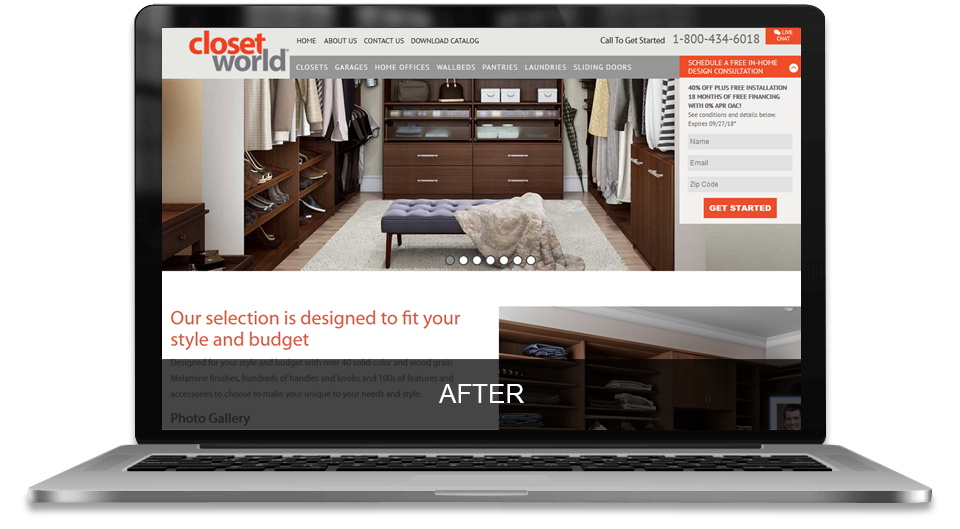 closetworld.com started picking up on visitor footfall and quote request submissions. The site has been indicating an upward rise since.
The back-end leads management interface has become much more user-friendly and manageable.
There has been no negative impact on the visitor count. On the contrary, sales have improved and so has user reviews, positive feedback and social media presence.