If you are looking for a career beyond a regular 9 to 5 job, we would like to hear from you.
iAdroit gives you ample reasons to want to work for a fast growing company like ours:
An entertaining and friendly environment
Informal dress code
You decide your breaks
Evening Refreshments
Annual sponsored office trip and picnic
Bonuses and medical insurance
Rewarding loyalty bonus for performers
A Strong team that motivates you to perform and learn
This could go on, but you would rather work with iAdroit and find out for yourself what keeps the team going. In terms of work, iAdroit is a leading brand among blue chip companies across the US, UK and Australia. The company solely caters to offshore businesses and the clientele are some of the most established names in the industry. The services range from responsive web designs, custom open source web development, 2D and 3D Games and Animation services, Android and iPhone application development, and a very state of the art Search Engine Optimization service in keeping with the latest changes in the world wide web. iAdroit focuses on training and development of the resources to remain up-to-date and deliver what is most effective for a business during changing market trends.
Good News is iAdroit hires round the year. This means, you may drop your CV and the HR can get in touch with you as soon as there is an opening for your profile. There is just one pre-requisite - you have to LOVE what you do. Being passionate about upgrading your skill sets to remain competitive is one of the most important asset an employee can offer to the company. iAdroit looks for passionate young people who are aggressive about making it big in life. When employees share the company's goals, it is easier to take the team members along as the company grows.
iAdroit's employees are its assets. There is a meticulous selection procedure while choosing its members to ensure they are picking the right people with the right blend of experience and expertise, as well as fresh minds who think out-of-the-box. The company offers a stimulating work culture that allows each employee the liberty to voice their thoughts, to think on their own, and develop themselves in their field of practice. Learning is continuous, and work is not work if you are passionate about what you do. A lot of an employee's personal growth depends on the work culture and the environment they are exposed to. The environment at iAdroit is motivating, cheerful and highly energetic. The company appreciates each of their team mate's capabilities, and rewards them for their individual contribution. This helps the employees grow with the company, and achieve milestones together.
iAdroit values diversity, and are an equal opportunity employer.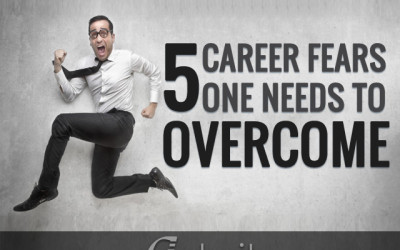 Learn about the top career fears of employees that hinder their performance at work. Fear crushes self confidence. The more you... read more